Expanded Benefits for Camp Lejeune Veterans May be on the Horizon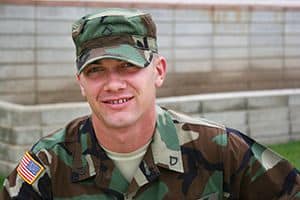 The U.S. Department of Veterans Affairs (VA) announced earlier this month that it will reevaluate the way it awards benefits to veterans exposed to contaminated water at Camp Lejeune. The administration may move to establish presumptive status for exposed veterans, meaning the VA will presume that certain conditions were caused by a veterans military service, which will make it easier for them to win benefits.
For help appealing a denied claim, contact the veterans disability benefits advocates at Vets National Advocates.
Call 877-777-4021 for a free consultation.
The VA currently provides benefits for veterans and family members suffering from 15 illnesses related to water contamination at Camp Lejeune, but has not given the presumptive status to any condition.
This announcement could mean that veterans who served at Camp Lejeune between 1953 and 1987 may be able to qualify for veterans disability benefits for three conditions: acute myelogenous leukemia, kidney cancer and angiosarcoma of the liver. The change could make approval of benefits for these conditions automatic.
Some of the diseases that veterans and family members are currently able to receive benefits for include kidney and liver problems, birth defects, and cancers such as breast, bladder, lung, and esophageal.
The change comes amid growing scrutiny of the VAs approval process for Camp Lejeune veterans.
Three Decades of Contaminated Water
During a 30-year timespan, approximately 750,000 troops, families and civilian employees may have been exposed to chemicals like benzene and vinyl chloride, along with volatile organic compounds in the drinking water at Camp Lejeune.
Residents were first warned about trace amounts of contaminants in 1985, for which the Marine Corps blamed on an off-base dry cleaner. However, the problem was far more extensive than was originally portrayed and included two major water treatment facilities that provided drinking water for the base.
Studies from the 1980s that were not released to the public at the time revealed high levels of chemicals from industrial spills, poor disposal techniques and leaking storage tanks, in addition to the cleaning chemicals.
Veterans Disability Benefits Advocates
Though we are not veterans disability benefits lawyers, we do offer years of experience navigating the VA and can help you appeal your denied claim. Start working toward getting the benefits you deserve today.
Call 877-777-4021 or complete an online contact form.