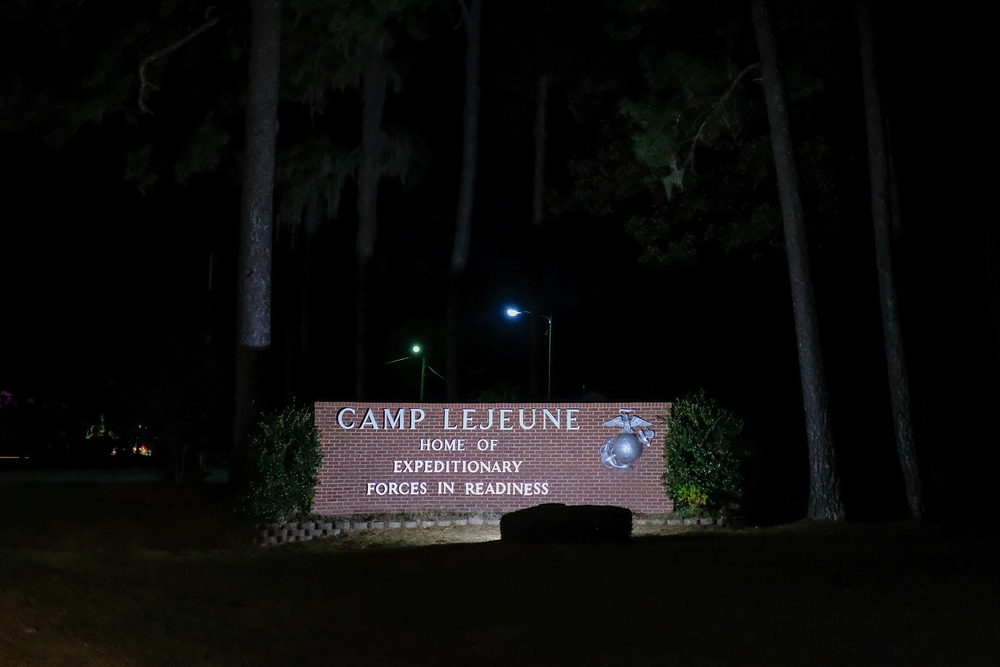 Can I Obtain a Camp Lejeune Settlement for Neurobehavior Effects?
As discussed in a previous blog, water contamination at Marine Corps Base Camp Lejeune and Marine Corps Air Station (MCAS) New River in North Carolina led to various diseases in individuals stationed there between August 1953 and December 1987. While veterans and their family members who developed specific presumptive illnesses have been entitled to health care from the Department of Veteran Affairs since 2012, that law limited compensation and did not provide disability benefits.   
In 2017, President Barack Obama agreed to provide $2 billion dollars in disability assistance to affected veterans. However, the 2017 law excluded numerous health problems, limited compensation, denied many claims in error, and did not compensate those who had already lost loved ones due to the toxic well water. That's why the Honoring Our PACT Act was passed a few months ago, which included the Camp Lejeune Justice Act.  
Under the Camp Lejeune Justice Act, affected veterans can file civil suits against the government for financial compensation when their claim is denied. However, while law firms are already advertising services for veterans stationed at Camp Lejeune, many ads are misleading. The lawsuits may take much longer to proceed than most advertisements proclaim. And, it will be difficult for individuals to obtain settlements for diseases that are not deemed "presumptive" (meaning medical conditions that can easily be "presumed" to be caused by a specific situation, like service), such as neurobehavioral effects, miscarriage, and infertility.
 
Worse, after paying for legal help in a process which could last a few months to a few years, veterans might only break even when all is said and done.   
Presumptive vs. Not Presumptive Diseases from Camp Lejeune Drinking Water 
While the new act provides disability benefits to many people suffering from one of eight presumptive diseases (see presumptive diseases below), it only provides health care for a number of other diseases (like neurobehavioral effects and miscarriage) which are not as easily correlated to the chemicals in the Camp Lejeune drinking water. But, if you have a non-presumptive disease, you could now receive other benefits by filing a civil suit against the US military under the 2022 act.   
Here, we list presumptive diseases and not presumptive diseases:  
Presumptive diseases: 
Kidney cancer.   

 

Liver cancer.   

Non-Hodgkin's lymphoma.   

 

Adult leukemia.   

 

Multiple myeloma.   

 

Parkinson's disease.   

 

Aplastic anemia and other myelodysplastic syndromes.   

 

Bladder cancer.  

 
Not Presumptive Diseases: 
Bladder, Breast, lung, kidney, and esophageal cancers. 

 

Female infertility. 

 

Hepatic steatosis. 

 

Leukemia. 

 

Miscarriage. 

 

Multiple myeloma. 

 

Myelodysplastic syndromes. 

 

Neurobehavioral effects. 

 

Non-Hodgkin's lymphoma. 

 

Renal toxicity. 

 

Scleroderma. 

 
Specifically, miscarriage, female infertility, and neurobehavioral effects are the most difficult to prove in terms of causation. This is because external factors could cause them. However, neurobehavior effects have been common among those who once lived or had family members who lived at Camp Lejeune.   
What are Neurobehavior Effects of Camp Lejeune? 
Though many veterans stationed at Camp Lejeune have been diagnosed neurobehavior effects, it is complicated to identify and test for neurobehavior effects. Though researchers have proved a correlation between neurobehavior effects and Camp Lejeune drinking water, you still need to file a civil suit to obtain disability compensation if you suffer from neurobehavior effects other than Parkinson's Disease.  
The possible neurobehavior effects that you might be experiencing include the following:  
Chronic headaches 

 

Insomnia 

 

Coordination and balance issues 

 

Tremors and involuntary movements 

 

Concentration and attention-deficit issues 

 

Elevated stress  

 

Depression 

 

Sudden mood disturbances 

 

Confusion 

 

Multiple sclerosis 

 

Alzheimer's disease, dementia, memory problems 

 

Learning disorders 

 

Abnormalities in behavior 

 

Inhibited academic performance 

 
If you or one of your loved ones has experienced these effects, you should get tested for neurobehavior effects and consider filing a civil suit.  
How Much is the Camp Lejeune Settlement? 
The financial benefits included in the PACT act, which the Camp Lejeune Justice Act falls under, totals $300 billion. And, though some have predicted that Camp Lejeune settlements will total almost $7 billion, the Camp Lejeune civil suits have yet to ensue. As a result, we won't know what the average settlement will look like until these civil suits begin.   
However, this hasn't stopped law firms from estimating payouts based on each disease. So be wary of these law firms, as they make promises without having all the facts in hand.   
How to Obtain your Camp Lejeune Settlement for Neurobehavior Effects 
If you have neurobehavior effects, you must open up a civil suit to obtain a settlement. But first, you need to file a VA claim (and you have until August 10, 2024, to file your claim). Here are the steps to filing a lawsuit:  
Prove you lived, worked, or were present at Camp Lejeune for 30 days (non-consecutive) between August 1, 1953, and December 31, 1987. Examples of proof include military records, work documentation, etc.

Proof of illness. You or a family member must have medical records which note that you developed disease from Camp Lejeune's contaminated drinking water 

Three options for filing a Veteran Affairs (VA) claim: 
Then, after about 125 days, when your claim is denied (which it will be if you are filing for neurobehavior effects), it's time to file a lawsuit:  
Find a lawyer who is an expert in the field and has an excellent track record on cases like yours. At Vets National, our expert team can connect you with lawyers you can trust to get the job done. 

Once you have consulted with your lawyer, it is time to file a lawsuit. 
Want to get started getting the benefits you deserve? Contact our team by filling out this form or calling (877) 777-4021.  
For more information on water contamination at camp Lejeune, read this blog.