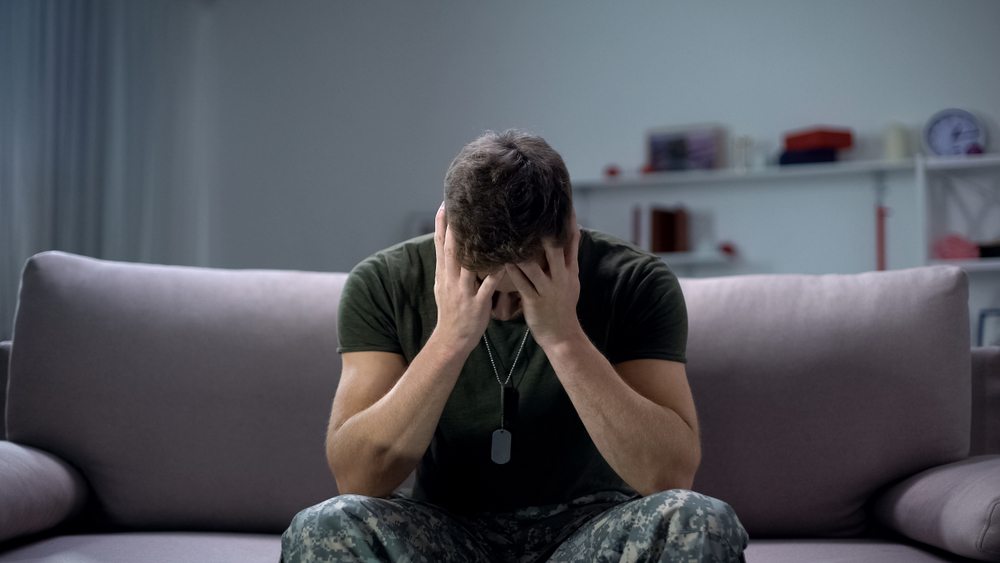 How Do I Prove My VA Disability for PTSD?
Post-Traumatic Stress Disorder (PTSD) can be difficult to diagnose. While a service member may be trying to work through life after serving in our armed forces, they may find that a particular traumatic event – a car accident, an IED blast, or the death of a fellow service member/Veteran – will continue to bother them for weeks, months, or even years later. Someone who has gone through a traumatic event may relive the event, constantly replaying it in their head.  
PTSD can cause nightmares, sleeplessness, or anxiety. It can make one feel numb, or the opposite – hyperaware. These disruptive mental processes can lead to withdrawal from family or friends. It can be hard for someone who is experiencing PTSD to concentrate, sometimes causing them to lose interest in things they care about, or trying to mute their feelings by self-medicating with alcohol or drugs. 
If you suffer from any of these symptoms, you may be eligible for a VA disability claim for PTSD. There are three components to successfully prove a VA disability claim for PTSD: 
1.) Prove You Have a Current Medical Condition
For your claim to be approved, you should have a medical diagnosis of PTSD and on-going treatment. Without a diagnosis and treatment, the VA may deny your claim without sending you for a psychological exam. You must be evaluated by one of the VA's own doctors to establish a claim for PTSD. 
2.) Prove You Experienced an Event or Injury While Serving That Caused PTSD
The second requirement is that you must prove the main stressor causing you to experience PTSD occurred during your time in the service. This "stressor statement" defines the source of your PTSD symptoms. The stressor can be combat related, but it can also be a personal experience, such as being assaulted by other soldiers. 
You are responsible for proving that your stressor happened. If it happened in combat, provide specifics on where and when. If the stressor is not combat related, you may be able to use medical or personnel records to support your claim, as well as your own testimony. The more documented evidence you can provide, the more likely your claim will be approved. 
3.) Establish a Link Between Your Stressor and Your PTSD
You will need a VA doctor to agree that your PTSD is linked to the stressor you have documented. If the VA doctor disagrees, your claim will likely be denied. 
If your claim is denied, you can challenge the opinion of the VA's medical expert. You will likely need additional support for this challenge, which could be your treating physician or an expert on Veteran's disability claims. Together, you will review the VA medical opinion in order to establish why the first opinion is wrong and what the correct result should be. The more evidence provided to back up your appeal, the more weight your challenge will have.  
How to File a VA Disability Claim for PTSD 
You will need to file for disability with VA, and you'll also need to complete an additional form, either a Statement in Support of Claim for Service Connection for Post-Traumatic Stress Disorder (VA Form 21-0781) or a Statement in Support of Claim for Service Connection for Post-Traumatic Stress Disorder (VA Form 21-0781a). 
How Does the VA's PTSD Disability Rating System Work?
The VA uses PTSD disability rating system to determine the level of compensation associated with a PTSD disability claim. Claims are assessed and given a disability rating as a percentage, in 10-point increments. A rating of 0% indicates PTSD symptoms are not severe enough to interfere with occupational and social functioning or to require continuous medication. At the opposite end of the scale, a 100% PTSD disability rating involves symptoms such as gross impairment in thought or communication, danger of self-harm, memory loss, disorientation to time or place, and inability to perform activities of daily living. Another important consideration is Individual Unemployability (IU). If you are unable to work due to PTSD, you can receive a 100% PTSD rating even if you do not have all of the symptoms listed on the PTSD rating schedule.   
Get the benefits you deserve
Veterans applying for benefits often face a complicated process that can stretch months and even years. At Vets National Advocates, we use our knowledge to help disabled veterans obtain the benefits they deserve. Contact us today for a free consultation using our online form or call 1 (877) 777-4021.