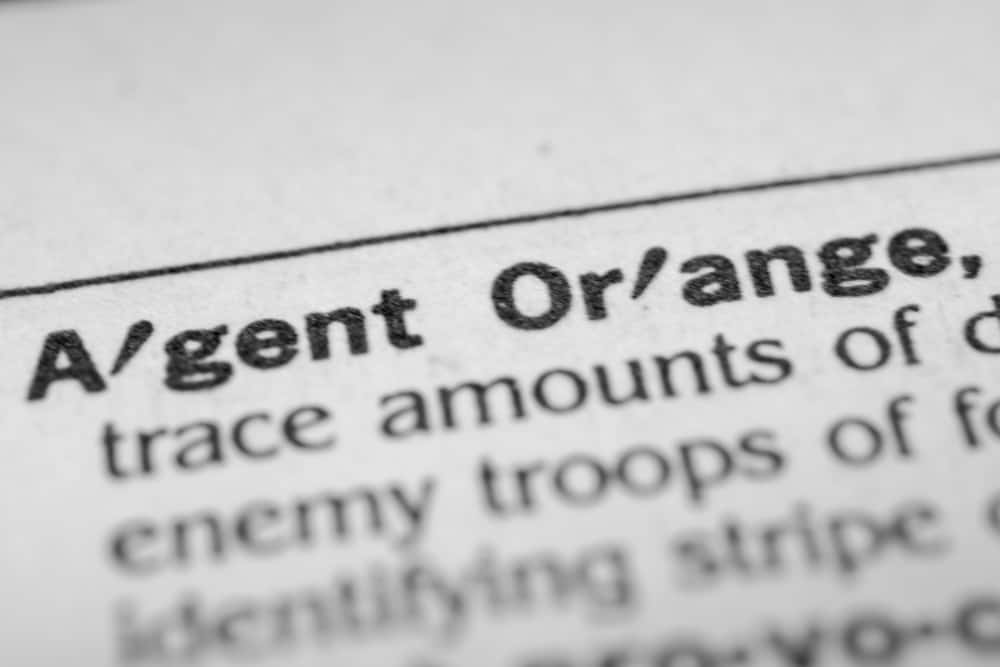 More Veterans Eligible for Agent Orange Compensation
The official end to the Vietnam era came nearly 50 years ago in May of 1975. That was not the end of the many battles veterans of the Vietnam era have fought seeking recognition, treatment, and compensation for illnesses they have suffered from as a result of exposure to Agent Orange. 
Veterans impacted by Agent Orange range in age from mid 60's, to well into their 80's. Many who have suffered from illnesses from exposure to Agent Orange have died. 
Thousands of veterans applied for benefits from the Veterans Administration over the years and were denied. Many gave up and have suffered the consequences of not getting the help they need and deserve, medically and financially. 
The last few years have brought significant changes to the eligibility requirements. Many veterans who are impacted by the changes in eligibility may not have heard about the changes. 
PACT Act
Promise to Address Comprehensive Toxins Act of 2022 (PACT) addressed many issues related to exposure to hazardous chemicals for veterans and family members spanning decades of service. Veterans exposed to Agent Orange are included in this important legislation. 
Basic Eligibility for Veterans Administration (VA) Benefits Based on Exposure to Agent Orange
Veterans who: 
Have a diagnosed health condition caused by exposure to Agent Orange

 

Served in a location where they were exposed to Agent Orange

 
Both the illnesses identified as being caused by Agent Orange and the locations where exposure may have occurred has been changed over the years. 
Illnesses Presumptive to Have Been Caused by Exposure to Agent Orange
Bladder cancer

 

Cancers of the respiratory system

 

Prostate cancer

 

Hodgkin's disease

 

Non-Hodgkin's lymphoma

 

Some soft tissue sarcomas

 

Multiple myeloma

 

Leukemia

 

Al amyloidosis

 

Type 2 Diabetes

 

High blood pressure (hypertension)

 

Hypothyroidism

 

Ischemic Heart Disease

 

Monoclonal gammopathy of undetermined significance (MGUS)

 

Parkinsonism and Parkinson's Disease

 

Peripheral Neuropathy

 

Porphyria cutanea tarda

 
What are Presumptive Illnesses?
Most of the illnesses associated with exposure to Agent Orange have been determined to be presumptive to have been caused by the exposure. Veterans who meet the eligibility do not have to prove that their exposure to Agent Orange caused the illness. 
Locations Added under the PACT Act
Thailand from January 9, 1962, through June 30, 1976

 

Laos from December 1, 1965, through September 30, 1969

 

Cambodia from April 16, 1969, through April 30, 1969

 

Guam or American Samoa or in the territorial waters off Guam or American Samoa from January 9, 1962, through July 30, 1980

 

Johnston Atoll, January 1, 1972, through September 30, 1977

 

Korean DMZ from September 1, 1967, and August 31, 1971

 

Active duty in a regular Air Force unit location where C-123 aircraft had traces of Agent Orange

 
Eligible Reserve locations, select units include:
Lockbourne/Rickenbacker Air Force Base

in Ohio, 1969 to 1986

 

Westover Air Force Base

in Massachusetts, 1972 to 1982

 

Pittsburgh International Airport

, 1972 to 1982

 
Survivor Benefits
Veteran's spouses may be entitled to VA Dependency and Indemnity Compensation (VA DIC) if the veteran dies of a service-connected illness. This is a significant benefit for family members of veterans who may be newly awarded a service-connected disability for Agent Orange exposure. Many of the veterans diagnosed with the presumptive illnesses associated with Agent Orange may die of the illness making their family members eligible for VA DIC. 
Apply for Benefits Today
It is not too late to apply for benefits related to Agent Orange exposure. Veterans can apply for benefits under the latest guidelines even if they have been denied before. 
Applications can be submitted directly to the Veterans Administration as an initial claim or as a supplemental claim. Veterans who are applying after being denied in the past or applying for an increase in benefits should complete a supplemental claim.  
Vets National is here to assist veterans and family members to get applications completed and submitted quickly.