Avoid These Mistakes When Applying for Veterans Disability Benefits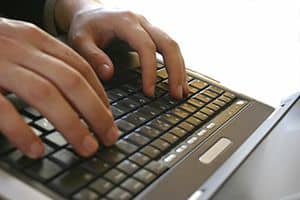 If you are a veteran suffering from a disability, getting veterans disability benefits could be an important lifeline for keeping your family afloat and staying on top of medical bills and other financial stressors. Unfortunately, the claims process is often very complex. Furthermore, certain common mistakes can increase your chances of receiving a denial of your claim.
As veterans disability advocates, we can help you appeal your denied claim and get you the support you need. Though we are not veterans disability benefits lawyers, we do have an intimate knowledge of the legal process and the Department of Veterans Affairs (VA) claims process.
Complete an online contact form to schedule a free consultation.
When applying for veterans disability benefits, avoid these common mistakes:
Because veterans disability compensation is paid on a percentage scale depending on the severity of a disability, you should not put off applying for benefits until your disability worsens.
More is better when it comes to completing a veterans disability benefits claim, so make sure to include details about your condition and how it affects your life. Do not simply provide the name of your condition.
Make sure to respond to all correspondence from the VA. They will commonly request more information about your condition and your claim.
Do not miss any appointments. If the VA schedules a medical examination, make sure that you attend.
Do not miss deadlines to appeal a denied claim. If you miss the deadline, you will have to start the process over again from the beginning.
The advice of a veterans disability benefits advocate can help make sure you do not make any mistakes and meet all of your deadlines after receiving a denied claim.
Call 877-777-4021 for help appealing your veterans disability benefits claim.