Former Walter Reed Medical Center May Become Veterans Housing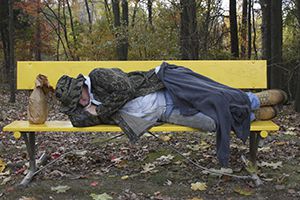 A deal being negotiated between the Army and the city of Washington, D.C., could give the historic Walter Reed Medical Center renewed purpose as housing for the citys estimated 340 homeless veterans living on the streets of the city.
For many veterans, the burden of living with an illness or disability caused by their service in the military can be a difficult load to carry. Financial stresses can especially add up quickly. If you have been denied the veterans disability benefits that you need to stay afloat, contact our disability benefits advocates for help getting the benefits you deserve.
Call 877-777-4021 to schedule a free consultation.
The halls of the medical center have been empty since 2011 when the hospital was closed by the Base Realignment and Closure Commission and merged with nearby Bethesda Naval Hospital. The commission first announced plans to close the base in 2005 amid budget consolidations. The facility then came under fire in 2007 after the Washington Post exposed the deteriorating living conditions and other problems patients faced getting treatment.
The plan, currently being negotiated behind closed doors, would make over the 75 patient rooms into single-occupant efficiency apartments.
The apartments would be considered permanent supportive housing, which would allow tenants to sign a lease and stay as long as they would like. Rent will be paid for through a percentage of the residents income and would be supplemented by private and public funding.
The project, to be led by Help USA, a nonprofit organization dedicated to helping the homeless, comes after calls from the White House in 2009 to end veteran homelessness across the country by the end of 2015.
Though many mayors across the country have taken the Presidents pledge to end veteran homelessness in their cities, so far, only Houston and New Orleans have accomplished the goal by reaching a functional zero level. This means that they have a helped almost every homeless veteran in their city and have a process in place to immediately house newly homeless veterans.
For help appealing your veterans disability benefits denial, contact Vets National Advocates. You do not need a disability benefits lawyer to get you the help you deserve. We have years of experience helping veterans navigate the appeals process.
Complete an online contact form today.