New York Man to Pay Restitution for Stealing 454 Markers from Veterans Graves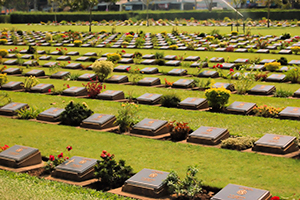 Joseph Kuzma, 35, of Byron has been sentenced to weekends in jail and must pay restitution to cover the cost of the 454 bronze markers and flag-holders he stole from veterans graves in western New York.
For four months, Kuzma will be spending his weekends in jail and must pay $17,000 to replace the stolen goods.
Kuzma stole 192 markers and 262 flag holders from eight cemeteries in Bergen and Byron, New York during nighttime thefts. At a Genesee County Court, veterans gathered to hear Judge Robert C. Noonan sentence Kuzma.
Nine veterans were in court on the day of sentencing. All-American VFW District Commander Lester G. Magoffin spoke to Kuzma and the court; he ended his speech by telling the judge to Give em hell, according to The Daily News online.
Kuzma had no prior criminal record when he desecrated the veterans graves in September and October 2014. The markers were taken to a scrap yard in Rochester and sold for money so that he could buy opiates and pain killers. Kuzma pleaded guilty on March 16 to attempted third degree grand larceny.
Judge Noonan told Kuzma that his actions were the stupidest things he has ever seen. Along with jail time and restitution, Kuzma is under probation for five years. Restitution will be $300 a month beginning in September. At that rate, he will finish paying the costs off in five years.
Vets National Advocates Here to Help You
At Vets National Advocates, we believe in honoring our American heroes. We hope that the families of those whose grave sites were disturbed feel that justice was served in this case.
We understand the struggle that can occur as veterans face increasing medical problems as they age. If you or someone you love has been denied the benefits they deserve, we can help.
Contact us at (877) 777-4021 for a free claim review or contact us online.