Veterans May Benefit from Wider Variety of PTSD Therapies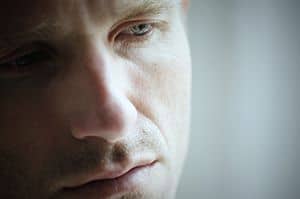 A new study published in the Journal of the American Medical Association (JAMA) states that offering a wider variety of post-traumatic stress disorder (PTSD) therapies could benefit combat veterans and service members. Teaching coping skills, such as stress management techniques, have been shown to be nearly as effective as confronting traumatic memories for reducing PTSD symptoms. Offering such therapies can benefit the patient with little difference in the effects of treatment.
For some veterans, the effects of PTSD are so great that they need veterans disability benefits. If you have been denied the benefits you rightfully deserve, our veterans benefits advocates can help.
Complete our online contact form to get started.
Studies report that around 13 percent of veterans who served in Iraq and Afghanistan suffer from PTSD. Ten percent of Gulf War veterans are also thought to suffer from the disorder. Even more than 40 years later, veterans of the Vietnam War are still reporting PTSD symptoms, including nightmares, flashbacks, and hypervigilance.
Nearly 25 percent of patients undergoing trauma-focused therapy discontinue their treatment. According to researchers from New York Universitys Cohen Veterans Center, offering more therapy alternatives has the potential to lower the number of patients who drop out of therapy. Clinicians David J. Kearney and Tracy L. Simpson state in their editorial in JAMA that patient outcomes could be improved with the availability of different therapy options.
The JAMA study looks at two psychotherapies which were accepted by the Department of Veterans Affairs in 2008: cognitive-processing therapy (CPT) and prolonged exposure therapy. Researchers looked at data from various clinical trials of these methods which involved military and veterans, and compared this data with results achieved by various nontrauma-focused therapy methods. The findings indicate that these therapies were marginally better than nontrauma-focused therapy techniques which also emphasize coping techniques. CPT was found to be marginally superior to nontrauma-focused therapy, offering increased immediate, short term relief, with minimal differences in the results of follow-up sessions; prolonged exposure therapy also showed little difference from nontrauma-focused therapies.
Another study published by JAMA discusses mindfulness therapy. This technique involves learning yoga meditation and breathing exercises. It has been shown to lead to slight improvement of PTSD symptoms in veterans and military service members. In a clinical trial, one group of patients participated in mindfulness therapy and another group underwent present-centered therapy; less self-reported PTSD symptoms were reported in patients in the mindfulness therapy group after two months. The study showed no significant changes in the rate of PTSD remission.
While we are not lawyers or even a law firm, we are advocates who are dedicated to helping veterans obtain their rightful disability benefits. Our veterans disability benefits advocates are here to help our nations veterans access benefits from the VA by appealing denied claims.
Contact Vets National Advocates for assistance today by calling 877-777-4021.