VA Choice Usage Doubled Since April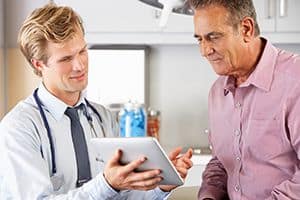 The Veterans Choice Program was launched at the beginning of 2015 as a way to improve access to healthcare for veterans who live too far from a Veterans Affairs (VA) medical facility and who have to wait for an extended amount of time to see a VA doctor. Those who qualify are able to see an approved outside provider.
For veterans who are seeking veterans disability compensation for a health condition or disability and whose VA claim was denied, our veterans disability advocates can help get you the compensation you deserve. We are not a law firm, but rather advocates who are dedicated to defending the rights of veterans.
Call 877-777-4021 to speak with a representative today.
According to a recent report, the number of patients utilizing the Veterans Choice Program has more than doubled since April.
As of late June, the VA had authorized 115,645 appointment approvals and 84,385 appointments had been made through the program. That number was up from 48,583 authorizations and 40,546 appointments in April.
A VA official attributed the increase to a change in late April to the eligibility requirements. The change adjusted the distance requirement from a straight 40-mile distance to actual driving distance from the nearest VA facility. To be eligible for the program, a veteran must:
Be enrolled in VA health care
Have been or will be required to wait more than 30 days to receive VA medical services
Live more than 40 driving miles from the nearest VA medical facility or face an excessive travel burden
Veterans Disability Benefits Advocates
If you have been denied the veterans disability compensation you need from the VA and are seeking a lawyer, service officer or agent to help in appealing your claim, contact Vets National Advocates. Our advocates are skilled in appealing denied veterans disability benefits claims and can help you get the compensation you deserve.
Call 877-777-4021 or complete our online contact form.