My Veterans Disability Benefits Claim Was Denied Now What?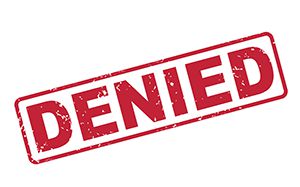 For many veterans the transition back into civilian life can be a difficult one. Oftentimes, illnesses or disabilities can impact life after service.
If these conditions are severe enough, you may be entitled to disability benefits from the Department of Veterans Affairs (VA). Unfortunately, the process of applying and being approved for benefits is often a long and arduous one.
If your veterans disability benefits claim has been denied, the process will only become longer and more complicated. In this case, you should turn to a trusted veterans disability advocate at Vets National Advocates for personal guidance and help in appealing a denial.
Call 877-777-4021 for a free consultation.
Appealing a denied claim can be a very complicated process that is best navigated with the help of someone who is familiar with the process. Below is a brief overview that can help you understand what you should expect when appealing denied veterans disability benefits.
Once you have received a denial in the mail, you have one year to appeal the decision with your local VA office. To do this you will submit a Notice of Disagreement (NOD) in which you can state in writing which portions of the decision you disagree with or if you disagree with the entirety of the decision. If you fail to submit this form within one year of a decision being mailed, the decision will be final.
The local office will then send you a Statement of the Case with a written explanation as to why your case was denied. From there you will have 60 days to complete a VA Form 9 to appeal your case to the Board of Veterans Appeal (BVA) where you can choose an optional hearing before a local adjudicator or a Veterans Law Judge.
Next, you will testify at you hearing and the Veterans Law Judge will review your file and then make a decision on your appeal.
If you opted not to have a hearing and instead filed a Substantive Appeal, the local VA office will transfer your appeal to the BVA for a final decision, which will be mailed to you.
Each of these steps and the forms that accompany them are very complicated and should not be completed without legal guidance. Vets National Advocates is not a law firm, but rather advocates for veterans dedicated to helping you fight for your right to disability benefits.
If your veterans disability benefits claim has been denied, we can guide you through the appeal process.
Call 877-777-4021 or complete our online contact form.