Am I Eligible for Veterans Disability Benefits?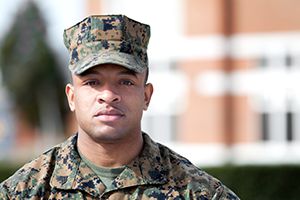 Veterans returning home are often faced with many challenges and changes from life in the service. If you suffer from an illness or an injury that resulted from your service, there is help available from the Department of Veterans Affairs (VA).
This help comes in the form of veterans disability benefits and is available for conditions that developed while in active duty, that were aggravated during service or, in some cases, that developed after returning home.
Vets National Advocates is dedicated to representing service men and women and helping them get the help they need from the government. If you or someone you love has applied for veterans disability benefits and was denied compensation, we can help you appeal your claim so that you can get the help you deserve. Call 877-777-4021 to schedule a free consultation.
Eligibility Requirements
The VA grants veterans disability compensation to those who are a minimum of 10 percent disabled based on the evidence you submit with your claim. This disability rating also determines the level of compensation you will be awarded.
To be eligible for veterans disability benefits you must meet the following requirements:
Have served in active duty or the Uniformed Services, served in active duty for training or served inactive duty training
You must have received an honorable discharge from the military
You must be a minimum of 10 percent disabled by a disease or injury that was incurred or aggravated by your time in the military
There is also compensation available for some conditions that develop after service, which are considered related or secondary.
The VA has also concluded that certain disabilities were caused by service even if there is no specific evidence in your claim to prove this. These include:
Gulf War veterans who served in Southwest Asia
Former prisoners of war
Veterans exposed to particular types of herbicides like those used during Vietnam
Veterans exposed to mustard gas, Lewisite or ionizing radiation
Veterans with particular chronic or tropical diseases that present themselves within a specific amount of time after service
If you believe that you meet all of these requirements, you may be eligible for veterans disability compensation. If you have filed a claim and were denied benefits, turn to the trusted veterans disability advocates at Vets National Advocates for help appealing your claim.
We are not a law firm, but have years of experience representing the rights of veterans who are seeking compensation from the VA.
Call 877-777-4021 or complete our online contact form.