Many Vietnam Veterans Still Living with PTSD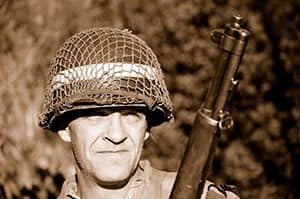 More than 40 years after the Vietnam War, almost 11 percent of combat veterans are still suffering from post-traumatic stress disorder (PTSD), according to a recent study. For many, the symptoms have actually worsened over the years.
Vets National Advocates is dedicated to fighting for the rights of veterans who need disability benefits. Although we are not veterans benefits lawyers, we do have years of experience navigating the U.S. Department of Veterans Affairs (VA) application and appeals processes. We can help you appeal a denied claim and get the disability compensation you need.
Call 877-777-4021 today to speak with a representative.
Dr. Charles Marmar, of the New York University Langone Medical Center, and colleagues conducted the study by following up with about 1,450 Vietnam veterans who participated in a 1980s study to assess their quality of life after the war.
Through mailed questionnaires and phone interviews, the study determined that an estimated 271,000 Vietnam veterans are still living with PTSD. Furthermore, one third also suffer from major depressive disorder.
For many veterans, declining health and cognitive abilities that come with age can exacerbate PTSD symptoms. The isolation that often accompanies retirement could also be a factor in worsening symptoms.
The author of the editorial that accompanied the study says the findings confirm what many experts already know: that PTSD can have long-lasting and often chronic impacts. He also considers these findings as a predictor for the future of Iraq and Afghanistan veterans.
However, he also notes that there are many more resources available for todays returning vets battling PTSD than there were after Vietnam and that the best time for recovery is within the first few years following the traumatic event. However, it is never too late for aging veterans to take advantage of the resources available today.
If your claim for veterans disability benefits has been denied, our veterans benefits advocates can help you successfully appeal your claim.
Call 877-777-4021 or complete our online contact form.