Wisconsin VA Hospital Under Investigation After 3 Deaths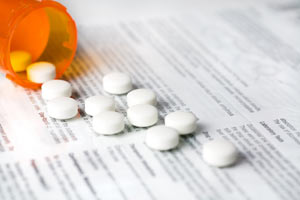 The Tomah Veterans Affairs Medical Center is facing intense scrutiny and investigations by multiple federal agencies after a report from the Center for Investigative Reporting (CIR) found that the number of prescriptions for powerful painkillers was significantly above normal.
Rampant Overprescribing, Preventable Overdoses Alleged
The CIR report alleged that veterans at the Tomah VA had taken to referring to the medical center as Candyland, because of the ease with which they could fill prescriptions for oxycodone and other opiates.
Reports from current and former VA workers described patients who showed up to appointments stoned on muscle relaxers and painkillers, who would fall asleep and drool during therapy sessions, and often burn themselves with cigarettes.
One doctor in particular, Chief of Staff David Houlihan, came under fire for the increase of narcotics flowing from the center. Dubbed The Candy man, prescriptions for hydrocodone, oxycodone, methadone and morphine increase by more than five times after Houlihan became chief of staff in 2006.  The report found that in 2004, the Tomah VA dispensed approximately 50,000 pills of oxycodone. By 2012, that number had skyrocketed to 712,000. The same types of increases were found for other narcotics. 
The Tomah VA is located in rural Wisconsin, approximately 100 miles northwest of Madison, Wisconsin, and 2.5 hours from Milwaukee.  The city of Tomah contains less than 10,000 people, and the VA center provides services for veterans living in the western/central areas of Wisconsin.
While the Tomah VA services many Wisconsin veterans, the medical center reported that it had only 31,688 enrolled veterans in 2013. Compared to the amount of painkillers prescribed, it seems obvious that something is off.
Deaths Provoke Investigations
Rumors had been circulating about overprescribing at the Tomah VA for years. The VAs Office of the Inspector General (OIG) had been investigating the facility for two years, but its report was never released to the public.
It was only after three deaths within a relatively short period of time that the nations attention began to be focused on the Tomah VA.
Jason Ward, 27, died of an overdose of heroin and cocaine in his apartment after several rounds of inpatient treatment at the Tomah VA. His family blames his decent into drug use on the massive amount of painkillers prescribed to him at the hospital.  
Last month, Thomas Baer, 74, went to the VAs urgent care clinic after having a stroke. He waited over two hours to be seen, and died after having another stroke while being transferred to a different VA facility.
Finally, 35-year-old Jason Simcakoski died from an overdose of painkillers while was admitted for inpatient treatment at the Tomah VA.
After the allegations in the CIRs report came to light, Wisconsin lawmakers began calling for investigations into the Tomah VA and Dr. Houlihan. Senator Tammy Baldwin has asked the U.S. Department of Justice to begin a criminal investigation into the facility, and other Wisconsin lawmakers have called for another OIG investigation as well as President Obamas intervention.
The state of Wisconsin is also conducting its own investigation into Dr. Houlihans prescribing practices, as well as the actions of an associated assistant and a pharmacist.
Veterans Deserve Better Treatment
It remains to be seen what type of punishment, if any, the Tomah VA will face for allegedly overprescribing painkillers and narcotics to its patients. Our veterans deserve the best treatment our system has to offer, and it seems as if the Tomah VA may be failing our servicemembers.
Chronic pain is a terrible condition which requires intensive management, not simply overdoses of narcotics. Chronic pain can also be a difficult disability for the VA to rate accurately. Thats why Vets National Advocates pride themselves on working for disabled veterans whose disability rating is too low, or whose claims have been denied.
If you or your loved one need help with a denied disability claim, dont waitVets National Advocates are standing by to assist you.
Call (877) 777-4021 or use our case evaluation form to schedule your free consultation today.