Pension Benefits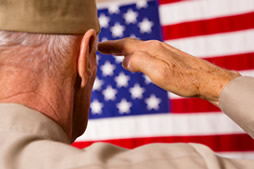 After serving your country, you deserve to enjoy your golden years with the benefits of a veterans' pension. Veterans pensions are a reward for your years of service to this country. Claim what you deserve by filing for a veterans pension today. 
The below information is designed to provide the answers you need and help you on your way through the application process.
---
Who Can Receive a Pension?
A veteran can receive a pension if he or she meets all of the eligibility and service requirements.  The VA's service requirements mandate that a veteran has served at least 90 days on active duty, with at least one day of that active-duty service during a wartime period.  If a veteran seeking a pension began his or her active duty service after September 7, 1980, then at least 24 months of service are required—less if the veteran completed the full tour of duty for which he or she was called.
In addition to meeting the service requirements, a veteran must also meet the following eligibility guidelines:
Be at least age 65 or older; OR
Be totally or permanently disabled and unable to work (NOT from a service-related injury); OR
Be a patient in a nursing home receiving care; OR
Receive Social Security Disability Income; OR
Receive Supplemental Security Income.
Finally, a veteran seeking a pension must have a family income which is less than the caps set by Congress. The amount of this cap depends on how many dependents you have, if you are housebound, or if you are married to another veteran. If you and your family earn more than the cap set by Congress, you will not be able to receive a pension.
---
How Much Will I Receive In Benefits? 
Pension payments are calculated to be the difference between a person's countable family income and the annual pension limits set by Congress. The "countable family income" can be decreased by certain factors, such as excessive medical bills.
For example, in 2014 a person with no spouse or dependents has a yearly income cap of $12,652.  If that person only has a countable family income of $10,000 per year, he or she will be eligible to receive $2,652 in VA pension benefits per year, paid out in equal installments of $221 per month.
---
What If My Pension Benefits Application is Denied?
If your request for a veterans' pension has been denied, or if you believe that your benefits were miscalculated, you have the right to appeal. You can file a request with your local VA to reconsider your application, and submit any additional supporting evidence. If your request is denied, you will likely have to appeal the decision to the Board of Veterans Appeals, and possibly into the court system.  
It is common for claims to be denied at first. If your claim has been denied, you need knowledgeable representation on your side.
You deserve all that you earned for your service.
Contact us now or call 1 (877) 777-4021 if you would like help finding additional pension resources.