Resources for Female Veterans

The VA maintains specialized resources for female veterans seeking help with health care, homelessness and other issues specific to you. Women currently represent approximately 15% of active duty military and 20% of all new recruits.
Read on to learn more ways female veterans can find help with Vets National Advocates' compilation of resources.
---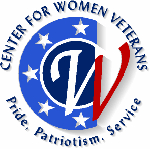 Center for Woman Veterans
The Center for Women Veterans offers a variety of resources, including information on benefits, memorials and burials, as well as public service and community engagement opportunities.
---
Homelessness Resources
It is not uncommon for female veterans to struggle with homelessness if they have sustained psychological trauma while serving.
The National Coalition for Homeless Veterans published a white paper with resources to aid homeless female veterans in their search for employment and treatment for damaging mental health issues.
For service providers, the Women's Bureau of the U.S. Department of Labor offers a "Trauma Guide" aimed at addressing the psychological and mental health needs of women veterans.
Military Sexual Trauma
MST, or military sexual trauma, is defined by the VA as sexual assault or repeated threatening sexual harassment that took place during service. Any non-consensual sexual activity is included in this definition.
Statistics from the VA show that in 2012, 23.6% of female veterans seen for health care reported a history of MST.
MST includes the pressure to perform sexual activities with threats of negative consequences, or involuntary or physically-forced sexual activities.
The VA provides outpatient and inpatient care for survivors, as well as screenings for victimization, continued outreach and staff education, along with a full continuum of mental health services for victims of MST.
---
V-WISE: Entrepreneurship Project
Operated by the Institute for Veterans and Military Families, V-WISE encourages entrepreneurship among female veterans by integrating the tools of leadership, focus, drive and integrity with educational training by educators across the nation. The program does not use up any GI Bill benefits but does provide 27 continuing education credits to vets who complete the course.
Apply for V-WISE Now
V-WISE: Learn More
Mental Health Support
The VA also provides help for female veterans struggling with issues like post-traumatic stress disorder (PTSD) or substance use disorder (SUD).
The programs offered assist in recovery efforts and the creation of problem-solving skills to help the veteran move beyond their trauma.
---
Help with Claims for Female Veterans
Our team understands that the challenges faced by women in the military can present specific trauma and injuries, and we are proud to represent the women who serve our country when they need help.
Need help appealing a denied claim or finding more resources for female vets?
Contact us by filling out our FREE case evaluation form on this page or call 1 (877) 777-4021 now.