Military Back Injuries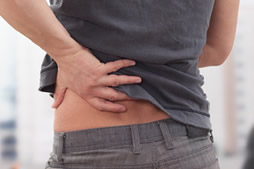 After months of carrying packs that often weigh a minimum of 45 pounds, many veterans find that their backs have suffered a great deal while in the Armed Forces.
From heavy packs to weapons to every day wear and tear, severe military back injuries are a common complaint of troops overseas and returning servicemembers.
A back injury can lead to months of rehabilitation and possible surgery; many veterans will be unable to find a job or perform everyday activities once they return home. As medical bills amass, many veterans will need assistance and may look to disability benefits for financial assistance.
Vets National Advocates can help you determine if you are eligible for veterans disability benefits and help you file a claim to ensure you are receiving the compensation you deserve.
---
Common Back Injuries for Servicemembers
Some common back injuries experienced by veterans that may result in disability benefits include:
Lumbosacral strain
Intervertebral disc syndrome
Sacroiliac joint dysfunction
Cervical spine fracture
Misaligned vertebrae
Chronic lower back pain
Bulging discs
According to a study analyzing more than 41,500 disability cases among military women using the U.S. Army Physical Disability Agency found that lumbosacral strain and intervertebral disc syndrome were the most preventable conditions for back disability claims.1
---
Causes of a Severe Military Back Injury
One of the most common culprits of back injuries is training. From initial entry training to field training, to physical training to military occupational training, the overuse of the back during endurance training can wreak havoc on a soldier's spine.
Some other common causes of these back injuries include:
Physical combat
Heavy packs (some in excess of 100 pounds)
Overuse (running, jumping, calisthenics)
Motor vehicle collision
Trauma
Low back pain is common among veterans. Veterans and active-duty military personnel should always discuss any physical issues they are experiencing with their physician.
---
Contact Vets National Advocates
Many veterans who suffer from debilitating back injuries are young troops who still have their lives ahead of them. Unfortunately, many of these men and women suffer every day from chronic pain and mobility problems.
If you or a veteran you love has suffered from a severe back injury related to service, you may be entitled to disability benefits. Vets National Advocates is ready to stand in your corner and fight for your right to disability benefits.
You don't deserve to suffer – you do deserve the benefits you earned in service.
Contact us today or call 1 (877) 777-4021 to learn how we may be able to help you with your back disability claim.
---
Sources:
1Musculoskeletal Injuries in Military Women