TDIU Benefits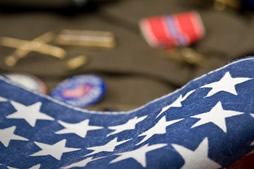 Total Disability based on Individual Unemployability, or TDIU, means that the veteran's service-connected disability prevents him or her from maintaining substantially gainful employment. Individual unemployability is part of the VA's disability compensation program, and allows certain veterans to receive a 100% disability rating–even if their initial VA disability rating was lower.
If you are a disabled veteran and have been unable to maintain substantially gainful employment, you may be entitled to TDIU benefits.
---
Proving Unemployability
In order to be eligible for veteran unemployment benefits, the veteran must:
Have evidence of at least one service-connected disability AND
Prove that the service-connected disabilities prevent the veteran from performing the mental/physical tasks needed to obtain substantial gainful employment AND
Prove that one disability is rated at 60% or more OR
If more than one disability exists, the combined rating must be 70% or more (one must be at least 40%)
Disabled veterans may work, however, it must be considered marginal employment. This means that the veteran's income does not exceed the poverty level as established by the U.S. Congress.
Under some circumstances, benefits may be granted to injured veterans with a lower disability rating if evidence shows that the disability will prevent gainful employment.
---
Contact Vets National Advocates
Understanding veteran disability ratings and applying for benefits from the VA can be difficult for anyone who is suffering from a disability.
You fought for our country, now let us fight for you. Vets National Advocates can help you fight for your right to unemployability benefits.
Can't work as a result of service? You deserve the benefits you've earned.
Call us at 1 (877) 777-4021 to get started on your claim or contact us online now.