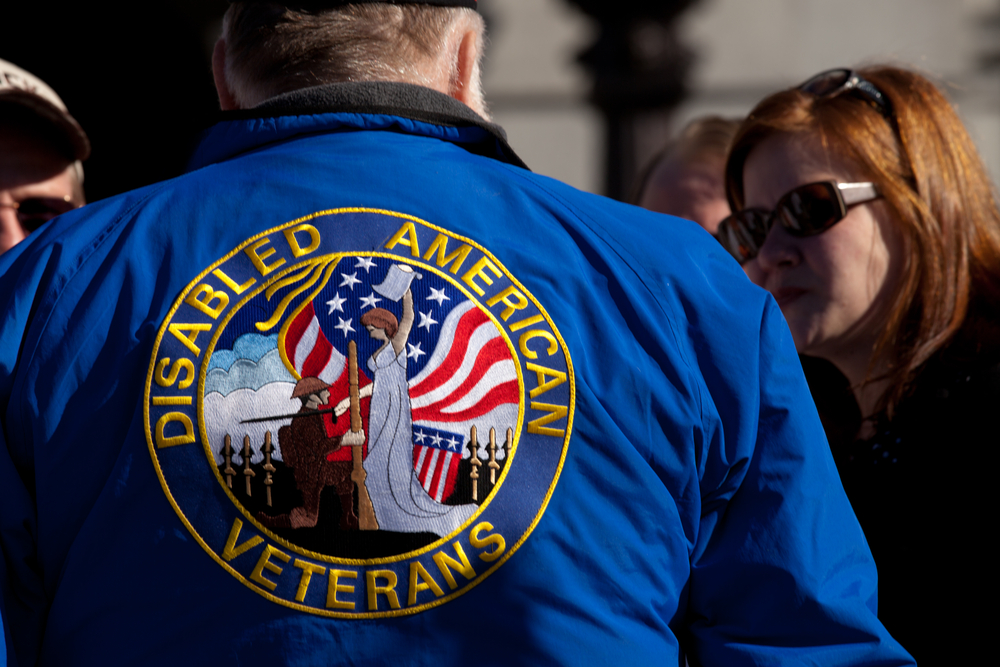 All You Need to Understand about Appealing Your VA Disability Rating
VA may have granted a veteran a lower disability rating than what they deserved. In another case, a veteran's service-related disability may worsen over time, requiring more medical care or causing more functional impairment. However, the VA department may intentionally decline to increase a former service member's disability rating if they lack sufficient evidence. 
When the Veterans Affairs Department refutes your disability benefits or assigns you a lower disability rating than you think you deserve, you are entitled to a VA disability appeal by filing a Notice of Disagreement (NOD). 
What is a VA Disability Rating?
Decisions on VA disability claims have numerous parts. If VA agrees you have a purely service-related disability, they will assign an individual VA rating number to each condition you sustained. For instance, a veteran can have a 30% disability rating for hearing and a 15% disability rating for vision. 
The VA disability rating numbers are based upon a list of conditions specific for each type of disability on a scale of 0-100%. The practical application of the scale, however, is that VA has criteria and symptoms to match with the veterans records and the evidence they present to identify the closest match. 
Disability ratings are an image of the VA's analysis at the time of their decision-making on your VA disability claim. Veterans have a right to appeal for an increase in their VA disability rating, or in some cases, these ratings are reviewed over time based on a renewed request if your condition changes. Your overall VA disability average rating determines your monthly VA disability benefit disbursements. In most cases, higher ratings will attract higher monthly payments. However, other factors such as marital status, number of children, or dependents will be used to determine the payments. 
What can qualify you for a higher disability rating?
If you believe that your assigned disability rating does not adequately represent your impairment, you should go through the VA appeal process with the help of a VA disability attorney. If your local VA office rated your disability too low or your condition has worsened over time and requires more health care, consider appealing the currently assigned rating. 
Suppose your condition has advanced, and now you cannot work due to a service-related disability. In that case, you may qualify for a higher or total disability rating based on individual unemployability (TDIU). 
There are specific guidelines for every disability rating, varying for each medical condition. Therefore, before you embark on a VA disability appeal, you must review your medical records carefully. Also, consult a disability appeal attorney for guidance. 
The process of appealing disability rating
For claims rejected on or beyond February 19, 2019, veterans must adhere to the appeals Modernization Act (AMA) rules. The law demands the applicants file a direct notice of disagreement. You can successfully do that by submitting VA Form 10182 and requesting a review from the Board of Veterans' Appeals (BVA). The AMA allows veterans to evade some of the blocks that stood in the way of preventing the appeals for years, thus hastening Board of Veterans Appeals decisions. 
Veterans can only appeal their disability rating within a limited timeframe. To be successful with your appeal, you must identify and prove errors in the VA's verdict. If you do not submit the request within the set timeframe, you must submit a new claim and start fresh. 
Unfortunately, a VA disability appeal takes time to reach a decision. On average, a case may take one year, while others take years when going through several rounds of appeal to appeal different injuries. 
Vets National can help you with appealing your VA Disability Rating
If you need help appealing a VA disability rating, contact Vets National for qualified legal assistance. Our experienced attorneys have committed their legal careers to walk with veterans as they fight for their rights and pursue the benefits they deserve. Contact us today for a free consultation.