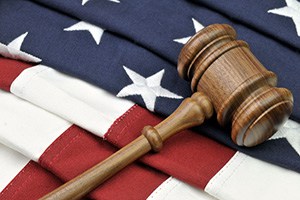 If you have been denied veterans disability benefits, you have one year to submit a notice of disagreement, notifying the U.S. Department of Veterans Affairs (VA) that you would like to appeal the decision.
From there, the VA will send you an Appeal Election Letter asking which route you would prefer to take your appeal: either through a Decision Review Officer (DRO) or through the traditional appeals process with the Board of Veterans Appeals. But what does this mean?
If you choose to have your claim reviewed through by a DRO, your claim will be reviewed without any new material or evidence included. This means you will have a new set of eyes to review your original claim.
The benefits of choosing the DRO process include the facts that the adjudicator is a much more experienced VA employee, the DRO can overrule the previous decision and grant your appeal for benefits, and the process is generally completed much more quickly than the traditional appeals process. Because of these reasons, you often have a greater chance for approval by opting for the DRO process.
On the other hand, the traditional appeals process allows you the opportunity to submit additional evidence and information that could potentially increase your chances for approval in certain cases. However, this option can take quite a bit longer.
Appealing a denied veterans disability benefits claim can be very complicated so you should talk with a disability advocate about the best options for you. However, it is not necessary to hire a disability benefits lawyer. Our advocates have years of experience representing disabled veterans and successfully guiding them through the appeals process.
We can help you get the veterans disability benefits you need. Get started today with a free case evaluation.
Complete an online contact form or call 877-777-4021 to get started.