How to Apply for Veterans Benefits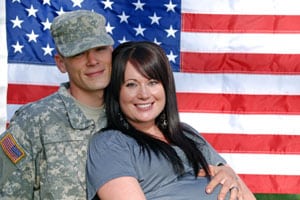 Veterans and their family members have access to a wide variety of benefits, from disability compensation to home financing, education assistance and health insurance.  Applying for veterans benefits can be a daunting and time-consuming process.
If you need assistance applying for veterans disability benefits, contact our team of advocates at Vets National Advocates at 1 (877) 777-4021. We can answer your questions and help you file your claim for disability benefits.  For more information on other veterans benefits, explore our Resources & Support area.
How Do I Apply For Benefits?
---
Online
The Veterans Administration operates a website called eBenefits, which allows veterans and family members to apply for benefits online. eBenefits users will have a dashboard, where all of the users applications, active benefits, uploaded documents, and other information is stored. Through the eBenefits site, a veteran can apply for benefits, view the status of a benefits application, see what actions are needed (like requests for additional information), or download his or her military service record (DD 214). He or she can also apply for home loans and check on the status of pension and compensation payments.
Active service members can also use the eBenefits site to look at Civilian Employment information, personnel information, DoD TRICARE Insurance, Education benefits, and multiple other resources.
The eBenefits site will also store your medical records, past claim decisions, and other important information so that you do not have to resubmit them multiple times.
---
U.S. Mail
You can also fill out the benefit forms and submit them via U.S. Mail. Benefit forms can be picked up from your local VA office, or are available online. The forms usually need to be mailed to your local regional benefit office.  Some claim forms need to go other places, however, so pay close attention to the instructions with the forms. 
---
Was Your Claim Denied? Contact Us Today
If your claim for benefits was denied, Vets National Advocates is here to help. Contact us or call (877) 777-4021 to speak with a veterans disability advocate today.  You fought for your country, now let us fight for you.