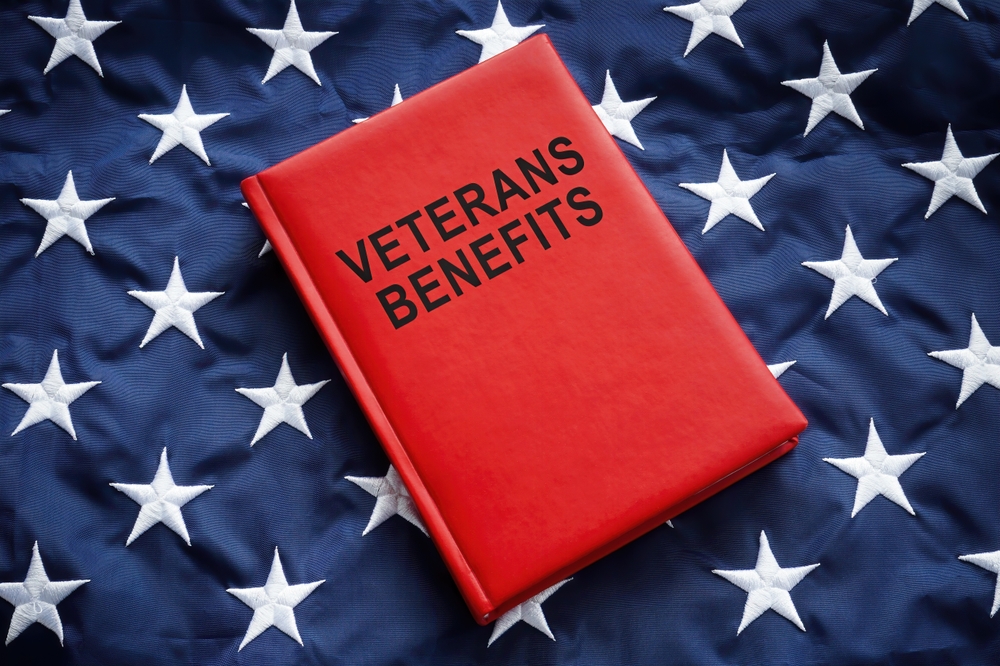 Learn More About Veterans Affairs Benefits
Most Veterans are familiar with the U.S. Department of Veteran Affairs. With a mission statement to fulfill President Lincoln's promise "To care for him who shall have borne the battle, and for his widow, and his orphan", the Department administers over 9.6 million enrollees in the VA health care system, 5.7 million life insurance policies, and 5.2 million disability claims. Yet many active-duty service members, Veterans and their families are not aware of the full suite of programs and services available from Veteran Affairs.    
You've fulfilled your commitment and should explore all of the benefits you've earned and deserve.  
Veteran Affairs benefits for financial needs
Home Loans: VA offers home loan programs for eligible Veterans and surviving spouses. The VA serves as the mortgage lender, and often has better terms than a home loan from a private lender. 
Financial Counseling and online will preparation: VA makes financial planning and online will preparation services available at no cost to beneficiaries of: SGLI (Servicemembers' Group Life Insurance), TSGLI (Traumatic Injury Protection), FSGLI (Family Servicemembers' Group Life Insurance), and VGLI (Veterans' Group Life Insurance).  
Pension Benefits: VA administers pension programs for wartime Veterans and their survivors.  
Life Insurance: VA offers a range of life insurance options, including coverage for active-duty servicemembers, traumatic injury protection, and mortgage protection insurance. 
Homelessness: The Veteran Affairs Homeless Veterans Initiative was created to strengthen programs that prevent and end homelessness among Veterans. If you are homeless or at risk of becoming homeless, you may be eligible for free health care or free limited dental care. VA's support teams can also connect you with resources in your community like homeless shelters. 
Veteran Affairs benefits for family members 
Dependents and Survivors: Spouses or dependents of Veterans or service members may qualify for a range of benefits that include health care, life insurance, and funding for education or training. Survivors of a Veteran or service member may qualify for added benefits including help with burial costs and survivor compensation.  
Veteran Affairs benefits for your education or career
 Education and Training: VA supports Veterans, service members, and their qualified family members with education and training needs like paying tuition, finding the right school or training program, and getting career counseling. The GI Bill is the most broadly known of these training programs, but there are other support services available.  
Careers and Employment: VA offers vocational rehab programs to help Veterans and service members with service-connected disabilities to learn new skills, find a new job, start a new business, get educational counseling, or return to a former job. 
Veteran Affairs benefits for your health
Health care: VA health care covers regular checkups with your primary care provider and appointments with specialists. You can also access health care services like home health and geriatric (elder) care, and you can get medical equipment, prosthetics, and prescriptions.  
Disability: VA disability compensation offers a monthly tax-free payment to Veterans who got sick or injured while serving in the military and to Veterans whose service made an existing condition worse. As with other service-related injuries and disease, the VA will pay eligible veterans monthly compensation for disability resulting from Post-Traumatic Stress Disorder (PTSD). 
Caregiver Assistance: The VA provides caregiver support through the Program of Comprehensive Assistance for Family Caregivers (PCAFC). As of October 1, 2022, this program is now open to family caregivers of eligible Veterans of all eras, including those who served after May 7, 1975, and before September 11, 2001.  
Get the Veteran Affairs benefits you deserve
With such a broad range of programs available to Veterans, it can be difficult knowing where to start. At Vets National Advocates, we use our knowledge to help active service members, Veterans, and family members obtain the benefits they deserve. Contact us today for a free consultation using our online form or call 1 (877) 777-4021.