American War Veteran Gets Help in Fight for VA Benefits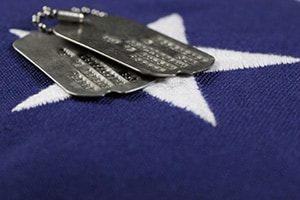 Conley F. Monk, Jr., a Vietnam War veteran, has a new resource in his fight for disability benefits: college students.
This month, a legal clinic staffed by law students filed suit to help him and other veterans complete the benefits appeals process run by the U.S. Department of Veterans Affairs (VA), according to a written statement from Yale Law School.
The student-run clinic is known as the Veterans Legal Services Clinic and is part of Yales law school.
The school reports that two Yale law student interns are representing Monk with supervising attorney Michael J. Wishnie.
Wishnie submitted a lawsuit petition to the U.S. Court of Appeals for Veterans Claims on behalf of Monk and other veterans this month.
The petition claims that Monk, a Marine Corps veteran, suffers from post-traumatic stress disorder and other disabilities and has been unable to get the VA to resolve the appeal that he filed after being denied disability benefits.
"Mr. Monk requests only that this Court compel the Secretary [of Veterans Affairs] promptly to decide his claim and that of thousands of similarly situated veterans who confront significant financial or medical hardship while awaiting a VA decision," the petition states.
Earlier this year, Stars and Stripes, a newspaper serving the military community, noted in an article that the VAs appeals process for individual disability claims often takes years. The newspaper detailed the reasons for the delays by covering a congressional subcommittee hearing.
Among the panel speakers listed by the House Committee on Veterans Affairs subcommittee was Gerald T. Manar, deputy director at the Veterans of Foreign Wars (VFW).
It is our opinion that the appeals function in VA regional offices is still critically understaffed, Manar said in his written testimony, which was published on the VFW Website.
He also testified that appeals remained in VA regional offices for about 2.8 years before being received by the Board of Veterans Appeals, which can decide the outcome.
Do You Need Help Claiming Disability Benefits from the VA?
Contact Vets National Advocates for a free consultation.
For a free review of your case, call our disability advocates at 877.777.4021. Or, fill out our form.
Tags: Veterans News