Veterans Face Employment Challenges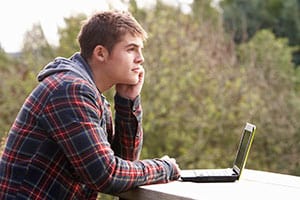 After returning home from military service in Iraq and Afghanistan, veterans often face hurdles in the civilian job market, according to a recent article by management consultant Robert W. Goldfarb.
Goldfarbs article in The New York Times details his recent talks with company executives about veterans, as well as his knowledge of how former military service members are dealing with the modern-day job search.
Goldfarb writes that some hiring officials have expressed concerns about the effects of deployments to Afghanistan and Iraq. But, he also says that some companies and organizations have spearheaded efforts to help veterans find jobs.
He specifically notes in his article that the U.S. Chamber of Commerce Foundation has organized a coalition of companies that are motivated to hire veterans.
He also says that many veterans have resumes lacking the keywords that would best identify skills in an Internet-based job search.
In conclusion, Goldfarb advised veterans to address any possible concerns about past military service with employers.
Education and Employment Resources for Veterans
Have you recently left active military duty? Are you searching for education and employment opportunities? Help is available.
Vets National Advocates has compiled a list of resources that you can use in your transition to civilian life.
Specifically, you can use the GI Bill to pursue a college degree or to attend a trade school. This resource can help cover all or part of your tuition if youve served in active duty for at least 90 days.
Apply for these education benefits on eBenefits.gov.
For help with your civilian resume, visit VetCentral.us. You can also get job search help through the Vocational Rehabilitation and Employment Program (VR&E), which is administered by the U.S. Department of Veterans Affairs (VA).
Are You Having Trouble Getting VA Disability Benefits?
Contact Vets National Advocates. Our trained advocates can help you file an appeal for a denied disability claim.
Call us at (877) 777-4021, or fill out our Denied Claims Rapid Response Form.