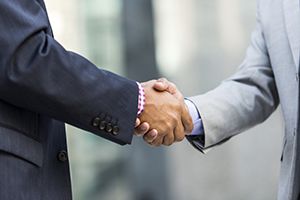 The Bureau of Labor Statistics (BLS) shared good news about veterans August unemployment rate on Friday, just days before the nation celebrated Labor Day. According to its data, last month, the unemployment rate for veterans dropped to its lowest rate in seven years for all veterans. Furthermore, the rate for Iraq and Afghanistan-era veterans fell to the lowest level since officials started tracking the number in late 2008.
BLS officials stated that the total rate for veterans fell to 4.2 percent in August, a decrease from 4.7 percent in July and 5.6 percent just one year ago. The agency stated that the monthly rate has not been that low since May 2008.
This means that there are approximately 450,000 veterans across the country who are still without work. However, that number has decreased from almost 700,000 veterans unemployed in early 2014 and an estimated more than one million looking for work in 2011.
Although, analysts have warned against making long-term assumptions based on monthly data reports, the veterans jobless rate has been on a steady decline for the last four years. This is positive news, especially for a younger generation of veterans who saw unemployment numbers fall below five percent for the first time.
Congress and the White House have made veterans employment a major focus in recent years through the creation of transition programs and campaigns to encourage employers to hire veterans.
Veterans Disability Benefits Advocates
One of the main struggles affecting veterans ability to easily transition back into civilian life is disability and health conditions that develop as a result of their service. For those who have struggled to get the benefits they need, our veterans disability benefits advocates can guide you through the appeals process and get you the help you need.
Call 877-777-4021 to schedule a free consultation today.