Information for Vets With Diabetes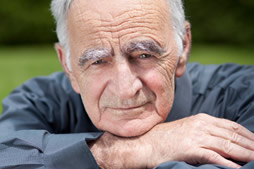 Approximately 90 percent of the population diagnosed with diabetes has Type 2, a condition in which the body does not produce enough insulin or the cells in the body ignore the insulin. Insulin is necessary for the body to be able to use glucose for energy; when the body fails to produce enough your cells may be starved for energy and over time high blood glucose can cause kidney, nerve and heart damage.
Type 2 diabetes can increase the risk of kidney disease, stroke and nerve damage. Due to these complications, veterans with diabetes may be entitled to receive disability compensation. According to the VA, about one in four veterans receiving care from the VA has diabetes.
If you or a loved one has diabetes type 2, our veterans disability advocates can answer your questions about filing a disability claim and help you fight for your right to compensation. You can also visit our forums to further discuss your disability claim.
---
Signs of Diabetes Type-2
Early detection is important for veterans as diabetes complication risks are lessened with treatment and regulation of the disease. Some common signs of diabetes type 2 include:
Unquenchable thirst
Feeling very hungry
Urinating frequently
Fatigue
Blurry vision
Weight loss
Numbness or tingling of the hands/feet
Cuts/bruises that heal more slowly than normal
Many of the symptoms of diabetes type 2 are easy to miss as they are very mild. It should be noted that individuals who have a family history of diabetes, are overweight, live a sedentary lifestyle and/or smoke are at an increased risk of developing diabetes.
Diabetes can be managed with proper nutrition, weight loss, getting active and maintaining good blood glucose levels, however, there is no cure and complications can arise over time.
---
Diabetes Linked to Herbicide Exposure
Although diabetes is primarily developed over time, some veterans with diabetes have developed this disease after being exposed to dangerous herbicides such as Agent Orange.
In 2010, the VA added type 2 diabetes to its list of presumptive diseases associated with herbicide exposure. Evidence had linked diabetes to people who lived near or worked at manufacturing plants that produced large quantities of Agent Orange. Veterans who served in Vietnam and the Korean demilitarized zone are at an increased risk of developing diabetes.
Surviving spouses, dependent children and dependent parents of veterans who had diabetes after being exposed to herbicides during military service may also be entitled to survivors' benefits.
---
Contact Vets National Advocates
At Vets National Advocates, we understand how scary it can be to be diagnosed with Type 2 diabetes. However, with proper treatment, many people with diabetes live long and healthful lives.
If you or someone you love needs help appealing a denied claim for disability benefits, our advocates are here to help.
You shouldn't suffer alone with service-connected diabetes. Helping Veterans, It's What We Do.
Contact us at 1 (877) 777-4021 or fill out our contact form to learn more about how we can help you.