Financial Coaching for Returning Veterans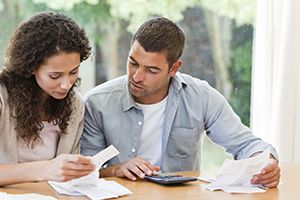 Every year, approximately 250,000 service members leave active duty and make the transition back into civilian life. With that change comes many burdens that can complicate the process and make the adjustment difficult.
One of the biggest challenges they often face is financial. The constant moving often required by the military makes it difficult for a spouse to maintain a consistent income. Furthermore, when leaving the military, veterans often face major career changes, which can affect their income, too.
If a veteran is disabled, their financial burdens can be even greater. If you struggle to receive disability benefits from the government, our disability benefits advocates can help. Call 877-777-4021 to learn more.
To help with these often difficult financial struggles, the Consumer Financial Protection Bureau (CFPB) launched a Financial Coaching Initiative to help veterans and their families achieve financial security.
The free service gives one-on-one advice and encouragement tailored to each clients situation to help them reach their financial goals. The services are based out of jobs centers and nonprofit organizations across the country. To find a location nearest you, visit the CFPBs website.
While veterans face a number of unique challenges when it comes to money, a recent study conducted by the Navy Federal Credit Union found that their military background does prepare them well in certain financial situations.
When compared to civilian counterparts, those in the military reported higher levels of financial knowledge and were two times more likely to check their credit score once a year.
This is especially true in millennial service members, who are more likely to have established long-term financial goals and feel better prepared to achieve them.
Unfortunately, many service members return from duty in poor condition or develop disabilities later in life that effect every aspect of their lives, including finances. This can make it even harder for them to get back on solid financial ground.
If you have been denied necessary benefits for your disability, contact Vets National Advocates today.
Call 877-777-4021 or complete our online contact form.